⚡️⚡️TATTOO PUNK FANZINE VOL. 3 OUT NOW!⚡️⚡️

⚡️"OUTLAW & OUTSIDER TATTOO, BODY ART 'N' LIFESTYLE !"⚡️
⚡️INTERVIEWS WITH:⚡️
★ Tamara Santibañez ★Teddy Soul Punk ★ Kati Vaughn ★ Chis from Jawbreaker ★ Nader from Haram n Tina from Rubber ★ Eddie from Brazil ★ Lauren from Texas &★ the anarcho-punks in the crust band Flower.
⚡️AN OUTSTANDING FEATURE ON:⚡️
The background story of Harley Flanagan (bassist and songwriter of the Cro-Mags) getting his iconic & extremely influential chest tattoo from Normand Demers in Montreal, with a historic look at the infamous Demers tattooing family starting in the '40s until now. Thoroughly researched and wonderfully written by Spoiler! A must read for any HC punk and tattoo enthusiast.
⚡️CANDID AND BEAUTIFUL PHOTOGRAPHS BY:⚡️
Virginia Zwanzger, Rhylli Ogiura, Pancho, LeAnn Averall, Bono Melendrez & Olivia Perez.
⚡️AND LOTS MORE STORIES, PIX, FLASH AND FUN BY SOME OF THE WORLDS BEST TATTERS N PUNKS! INCLUDING:⚡️
B. Anelee, Colin Buhr, Cecilia Caldiera, johann Mun, Jory Smith, catelina Cutlass, yeji, seagh, Nick Washkin, Lauren Oconnor, Christina Gemora, David English, Silvio, Mark Cross, Santino el cortijo, Wombat, Evan Radigan, Chris Wayne Simpson & morezzzzzzz!
⚡️INCREDIBLE COVER BY:⚡️
Olivia Kates
⚡️EDITED WITH EXPERT HELP BY:⚡️
Tessa Morefield
⚡️AND THE ZINE COMES WITH A KICKASS STICKER BY:⚡️
Arielle Coupe
⚡️OVER 60 PAGES!⚡️
⚡️Buy it from Papertown Company, Material World, Sacred Bones, Quimby's NYC, Demystification Distro, spoiler for ordering in Canada, and many more excellent distros, spots & shops very soon.⚡️
⚡️Email
vegetablesgreen@gmail.com
about wholesale orders!⚡️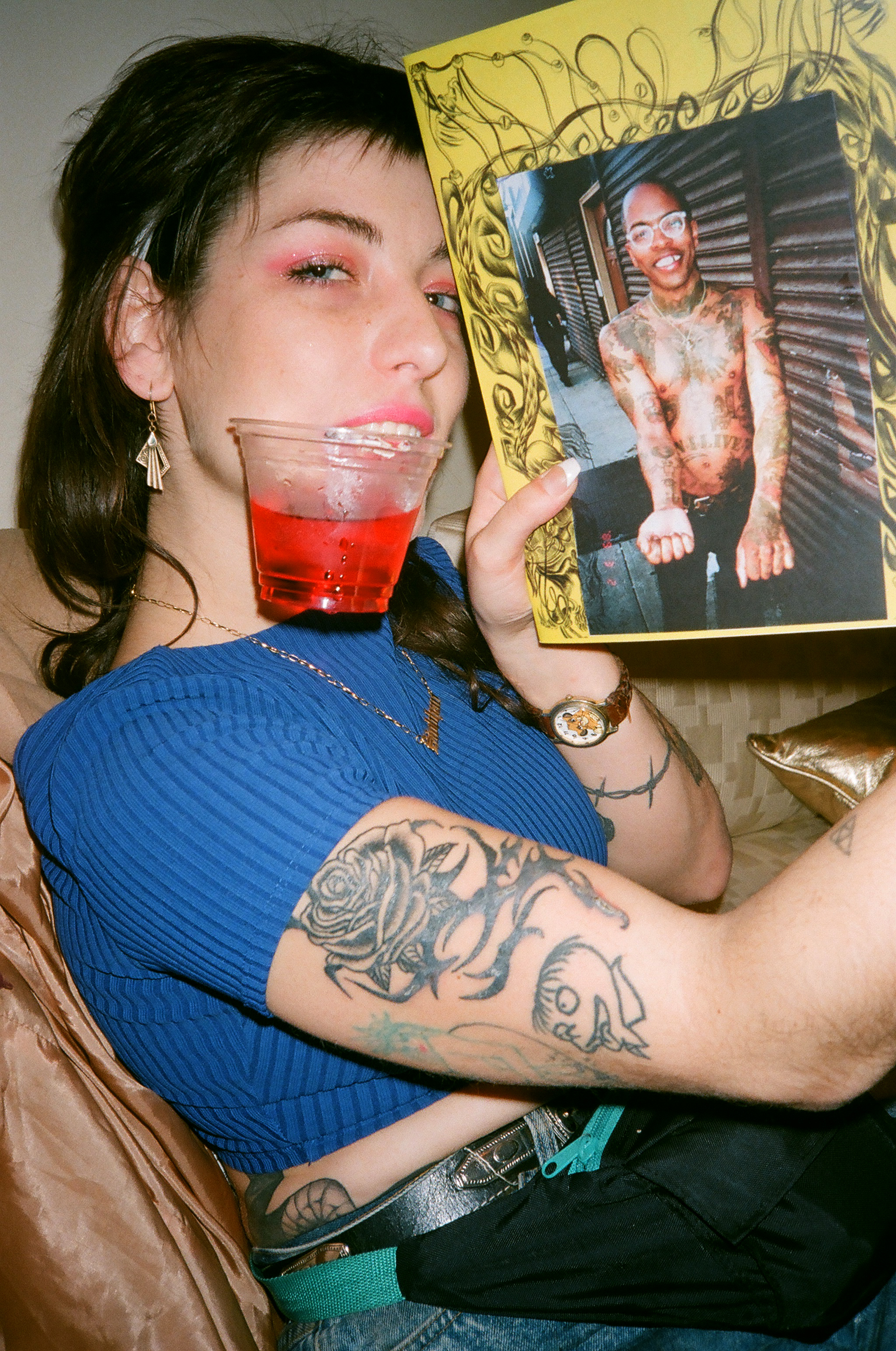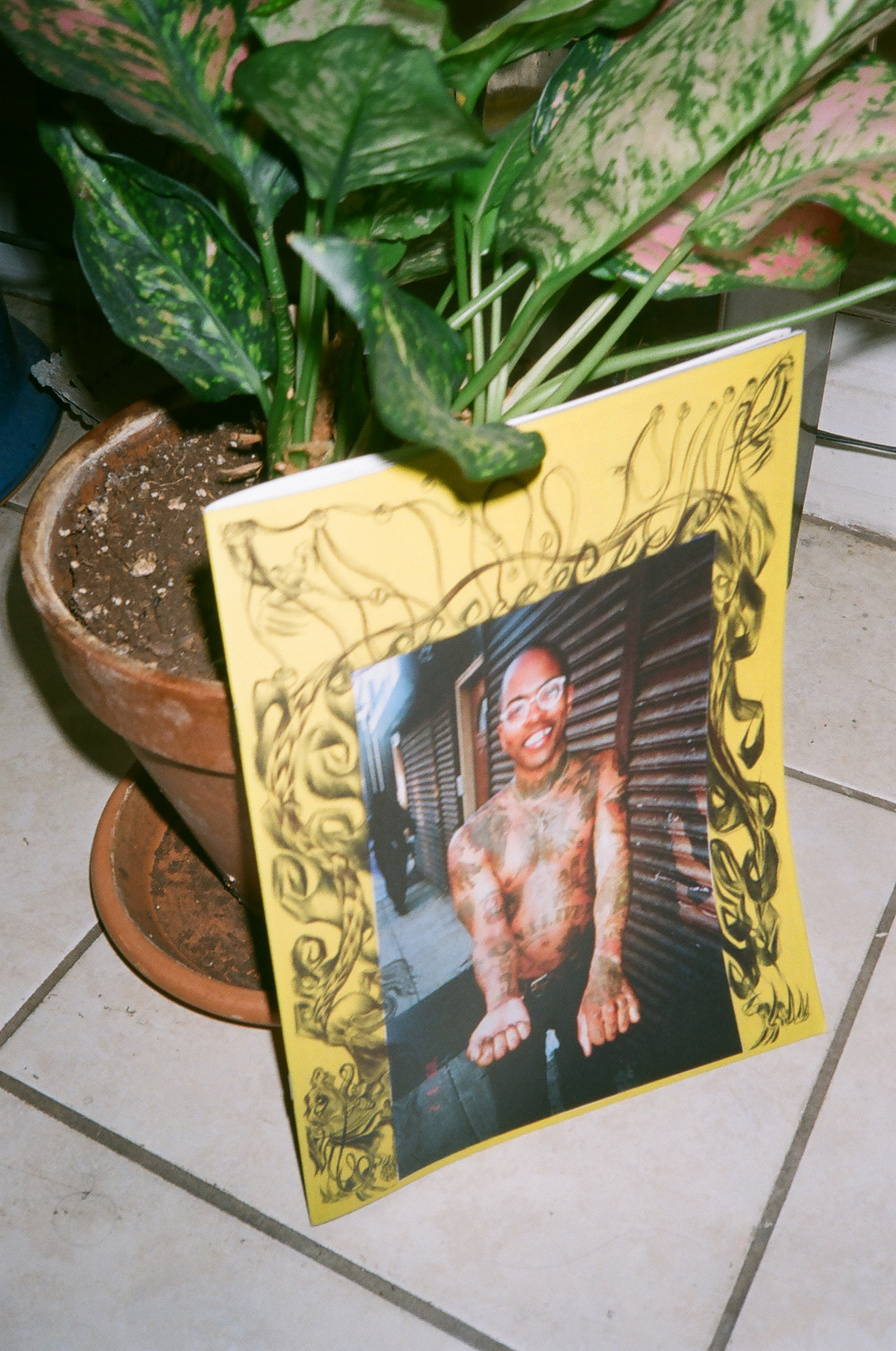 INCLUDES INCREDIBLE
INTERVIEWS WITH THESE UNBELIEVABLE TATTOOERS:



★ CARSON FOLEY
– psychological architecture


★ ARIELLE COUPE
– surreal fruits


★ CHARLINE BATAILLE
– colorful bouncing beings


★ AMINAH SLOR
– resonating with rocks


AND: Zoe talks about giving face tattoos to friends; Harry on his giant Discharge tramp stamp; Bobby gets a butt tat; Julia on her relationship with the band Flipper; a punk with the word "PUNK" tattooed on his forehead; Emil and Sigrid on movement, performance and tats you got when you were a kid; Mikey on the tattoo he doesn't remember getting; and muich more!


WOW: An amazing cover by Lauren O'Connor; a kick-ass centerfold by Dracula Orengo; 2 pages of beauty by Joe B; tattoo ideas by Evan Radigan; and tons of art by Virginia Zwanzger, Mateo Cartagena, Nico Zanetti, Cecilia Caldiera, Anahit Gulian, Eugene Terry, Robin Pak, Leann Marie, Pancho, and Somer Stampley.


PLUS MANY MORE wild photos and art of and by your friends, fam and foes.

INCLUDES
INTERVIEWS WITH:



★ Spider Sinclaire, a motorcycle rider and expert tattooer from Auckland, New Zealand.

★ Married punks Nadia &Joe, who speak about going to the court house to get married, welding a microphone in their small living space (Joe is the vocalist for NYC punk band Urchin), and Joe tells stories about his time spent on Rikers Island, New York City's main jail complex.

★ Biker, rocker, lead singer of the band Sister Anne, and completely covered in tattoos, Carla Wolff talks on why she regrets her ink!

★ A conversation with NYC tattoo artists Lauren O'connor and Christina Gemora about their beginnings: Lauren sneaking out of her parent's house to hang out at tattoo parlors and Christina wanting to tattoo because of seeing tough biker video game characters.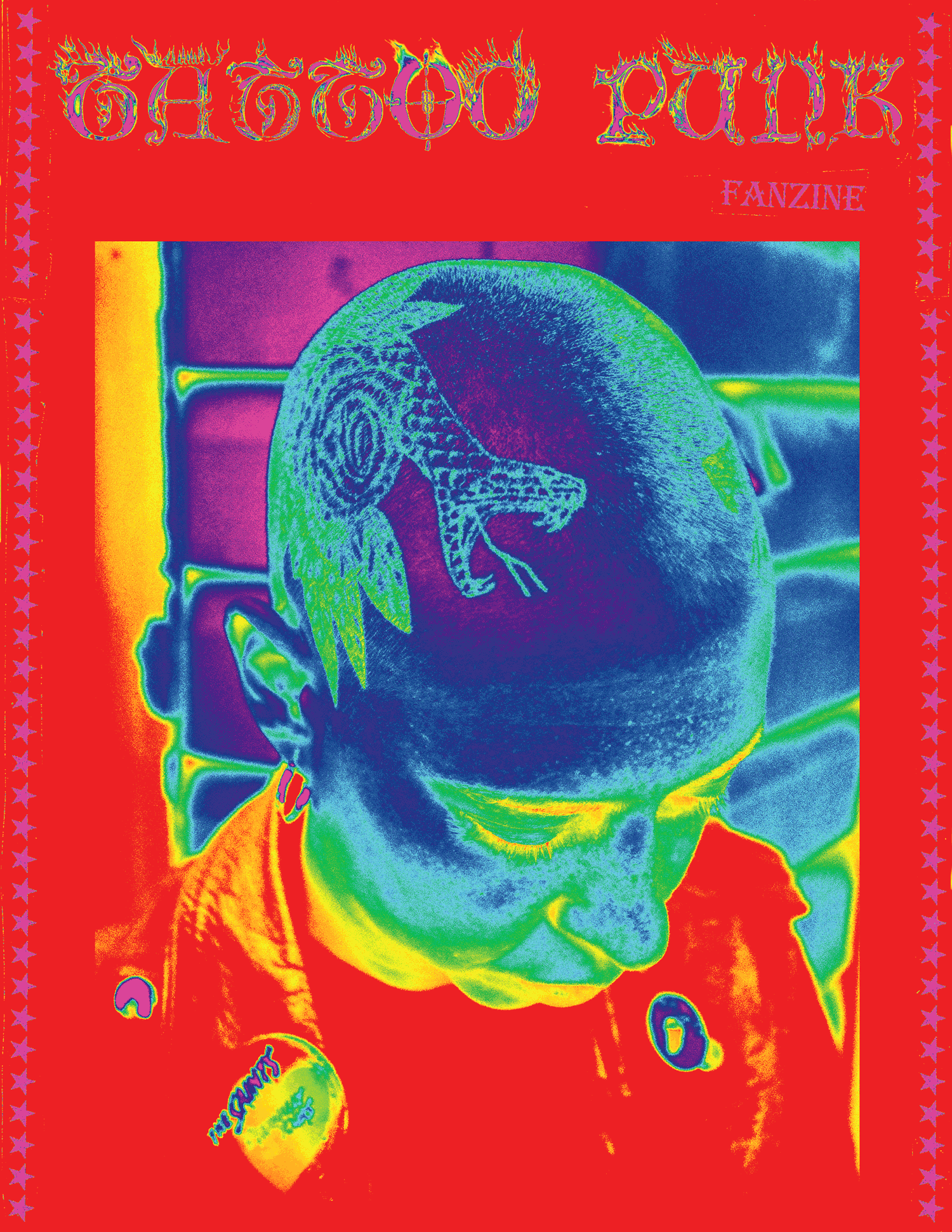 WITH MORE:



Features with Chi (Blu Anxxiety, Ex-Anasazi), Nay (La Misma), Sully and his store Street Fever and Heather Benjamin.

AND EVEN MORE photos, tattoo flash & art!! from Lauren O'connor, Christina Gemora, Sully, Brandon Phillips, Spider Sinclair, Robin Pak, Rhylli Ogiura, Keegan Dakkar, Mateo Cartagena, Anahit Gulian, Sam Ryser, Cecilia Caldiera, Somer Stampley, Emma Hendry, Evan Radigan, Sara Abruna, Joe Della and lots of other outlaws, freaks, ruff riders and hell raisers!



40 PAGES, FULL COLOR, NICE FANCY PAPER... ACTUALLY LIKE A REAL MAGAZINE!